Commercial and Residential Council Bluffs Doors
Commercial and Residential Door Installation and Repair
Hawkeye Siding, Window & Door specializes in providing premier, professional replacement doors. We have hundreds of doors to choose from. No matter if you're searching for something that's classic or different, you can be sure that we have just what you're looking for.
Experience professional services for all your residential doors in Council Bluffs, IA with the most trusted and highly rated door contractor in town. We provide a fast and affordable interior or exterior door installation, giving you the pleasure of having quality support at a fair, if not better, price.  We pay meticulous attention to every phase of the project from beginning to end, making sure that every aspect and feature of your property looks and works exactly how you want them to.
Bringing over 25 years of experience in the field, Hawkeye Siding, Window & Door has been known to utilize the highest quality of tools, training, and expertise to handle all of your renovation or remodeling needs in one convenient place. We will handle every step of your project with the utmost dedication partnered with a personal commitment to ensuring that the results meet all of your expectation.  We are committed to bringing your ideas to life by offering excellent workmanship and friendly customer service that you deserve. From door replacement s to door frames installation , we go out of our way to make sure that you are more than happy with the results. So, look no further!
Still not convinced? Browse our reviews and listen to what our happy and contented customers have to say. If you want to be more than satisfied with the services done for all your house doors, seek Hawkeye Siding, Window & Door's assistance today. For inquiries or free, honest estimates on my doors services , pick up the phone and call us at Hawkeye Siding, Window & Door Installations.
Hawkeye Siding, Window & Door, Inc
Location:
1530 Avenue N Council Bluffs, IA 51501, USA
Phone:
(712) 323-5126
Residential Fiberglass Entry Door
Whether you just want to give your home a different appearance on the exterior, or if your door no longer keeps out the drafts, Hawkeye can work with you directly to address your specific needs. Schedule a free in-home consultation with a free estimate by giving us a call or by filling out our online consultation form today. Fiberglass entry doors in Council Bluffs are affordable at Hawkeye without sacrificing quality. Hawkeye makes sure to customize the fiberglass entry door installation for every customer, every time.
Their sturdy metal composition makes steel doors durable and secure. WindowWorks would like to let you know of the other advantages steel doors have over other door material types, such as fiberglass and wood. Steel doors offer the following benefits:
Steel doors offer the following benefits:
Low maintenance
No cracking or bowing
Less expensive
Energy efficient
Secure
The city of Council Bluffs and its surrounding suburbs have depended on quality storm door installation by Hawkeye for the past 25 years. Our expert team is not afraid to roll up their sleeves to get the perfect fit for your door. We make sure every door we install has air-tight closure. We won't end the job until you are completely satisfied with your door's functionality and look. The Council Bluffs storm doors at Hawkeye have numerous features and benefits, including:
Durability
Reinforced corners
Heavy-duty extruded aluminum frames
Deluxe weather-stripping
Double or triple bottom seals
When your door no longer keeps out the drafts of winter, due to years of your door frame constantly expanding and contracting, think about having Hawkeye replace your door. We are a home repair company that has a wide selection of entry doors for you to choose from. Our variety allows for you to choose the material, color, texture and paneling designs. You will also have the option to have etched glass on your Council Bluffs replacement door.
Hawkeye has been in business for over 25 years, and has served Council Bluffs and all of its surrounding suburbs. We guarantee you will be thrilled with the excellent customer service you will receive, beginning with a live person when you call us. There is no automated machine at our business. Our installers are friendly, and will walk you through the process of your entire home door replacement. There are no surprises with Hawkeye.
Replacement doors in Council Bluffs have never looked so good at an affordable price. Our new door replacement professionals can install replacements for the following types of entryway doors, including:
Fiberglass Entry
Steel Entry
Patio
Storm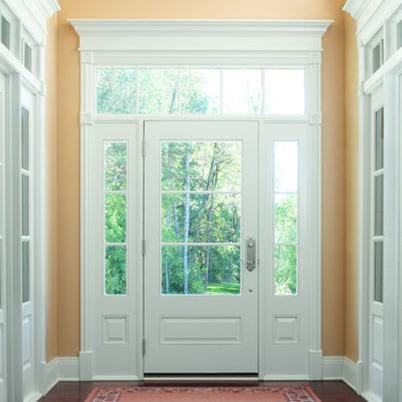 Council Bluffs Door Installation & Replacement
We carry entry doors to cover any style front door you may want. Our high quality products are installed by our expert installation team for guaranteed customer satisfaction.
Hawkeye is proud to handle the new door needs of customers throughout the Council Bluffs area and can handle everything from customization, delivery and door installation!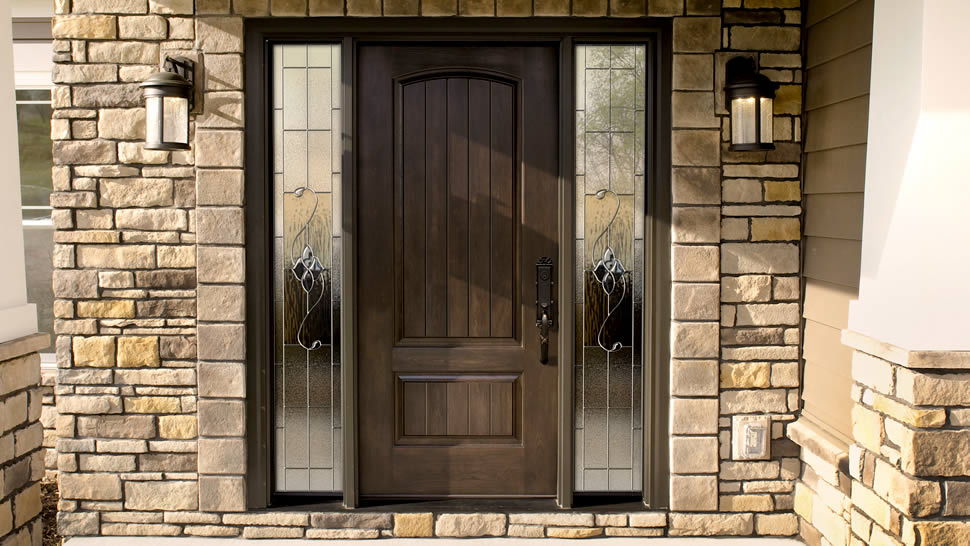 Cornerstones of the Perfect Front Door
All of the entry door types we offer are built upon four basic cornerstones.
Beauty – We promise that you will find a front door that will make a statement that matches your style.
Strength – Council Bluffs has all types of weather but be assured our superior design and heavy construction will ensure proper operation for many years to come, no matter what type of new door you choose.
Safety – Our doors are durable, designed to protect your family and your home with state of the art locking system.
Energy – Simply put, our Council Bluffs front doors are the best in the industry at keeping the inside in, and the outside out.
Are you ready to find a door that's right for you?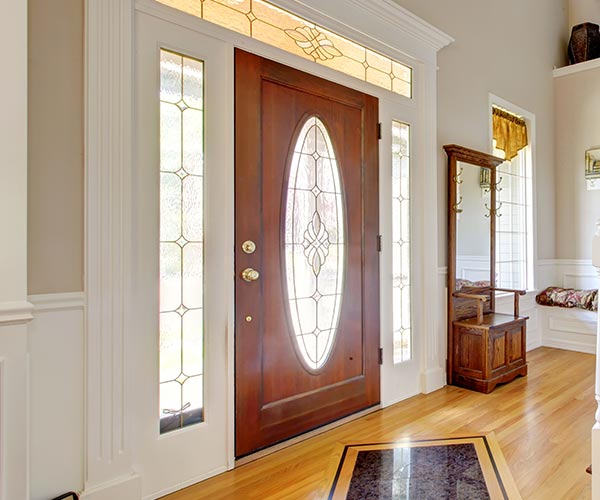 Trust Hawkeye Siding, Window & Door, Inc​